\n'); } if ( plugin ) { document.write(''); } else if (!(navigator.appName && navigator.appName.indexOf("Netscape")>=0 && navigator.appVersion.indexOf("2.")>=0)){document.write('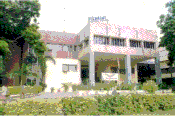 '); }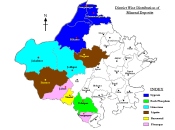 Social Responsibility
As a responsible corporate entity committed to discharge its social obligations, RSMML has been contributing generously towards the development of the areas located near its mining sites and other areas of operation.

Rejuvenation of Ponds

Medical Facilities at Project Districts

The Company has been providing medical, educational and other facilities to the villages situated around its mines.

To improve the medical infrastructure of Udaipur region, which is predominantly a tribal district, RSMML has contributed Rs. 13.15 crores in last six years for establishment of Cardio-Thoracic Surgery Centre, Neo-Natal Special Care Unit, 64-Slice CT Scan Centre, Central Oxygen supply system and other facilities at the M.B. Government Hospital, Udaipur.

The company has made a contributed Rs. 2.0 crores for setting up Pandit Jawahar Lal Nehru Chikitsalaya at Nagaur.

A contribution of nearly Rs. 25.00 crores in last six years has been made to Chief Minister Fund for development of Medical and Health infrastructure facilities at Medical colleges / District Hospitals at project districts :- Udaipur, Bikaner, Jodhpur, Barmer, Sri Ganganagar, Jaisalmer, Hanumangarh, Jhalore and Nagaur.

Memorandum of Understanding has also been entered with Government of Rajasthan for utilization of these funds.

Medical Camps are being regularly organized in the villages around the mine location and project areas of the company where free check-up and medicines are provided.

RSMML has provided land for the project for setting up a 100 bedded multi super specialty hospital at Udaipur under a JV arrangement with M/s American International Health Management Limited, Udaipur.

Education & Mid-Day Meal

Company is providing full assistance in running a secondary school for children of nearby villages at Jhamarkotra Rock Phosphate Mines, Udaipur.

Company has contributed Rs. 1.10 crores for setting up centralised kitchen for Mid-Day Meal scheme of government.

Company has contributed Rs. 34.20 lacs for "Shala Swasthya Program" for children at Bikaner city.

Supply of Potable Water

Supplying 7 million liters per day of potable water from Jhamarkotra mines to city of Udaipur since 1994-95.

Recently company has commenced supply of 6 million liters per day of potable water from Kanpur mines in addition to the present supply of 7 million liters per day. With this, RSMML caters to the potable water needs of more than 2 lacs people of the water starved Udaipur City.

Supply of potable water from Jhamarkotra mines to 7 nearby villages on a permanent basis since last 8 years.

Adequate potable water supply is ensured through a permanent pipeline & 75000 liters capacity GLR in each village.

Medical & Health

Full Fledged dispensaries at Mine site and Corporate Office;

Managed by Qualified Doctors and paramedical staff

Regular annual Monitoring of Occupational Health

Health facilities extended to employees dependents at mine site

Company also extends medical facility to village population in & around mine site

Company is regularly making contribution to Mahavir Viklang Samiti, who is providing heart valves and artificial limbs to poor & needy.

Recently, comprehensive health check up, covering all the 2200 employees, has been conducted with the help of National Institute of Miners' Health, Nagpur, India.

Other works for development of village infrastructure include:

Contribution to Panchayats for schools.

Improvement in village Goshalas.

According high priority to fulfill its social responsibilities, the company regularly takes up works related to socio-economic development along with environment restoration and management in the areas where the company has major mining operations and other business activities.